From Seed to Skin
Jurlique was born in the unspoiled hills of South Australia, not a laboratory. It is the only place on earth where our concentrated ingredients could originate. Our founders shared a vision of high performing, natural skincare, combining Nature's transformative powers with state-of-the-art skin science. They forged the uncompromising path we still follow; from the seed we plant, to the product that reaches the skin..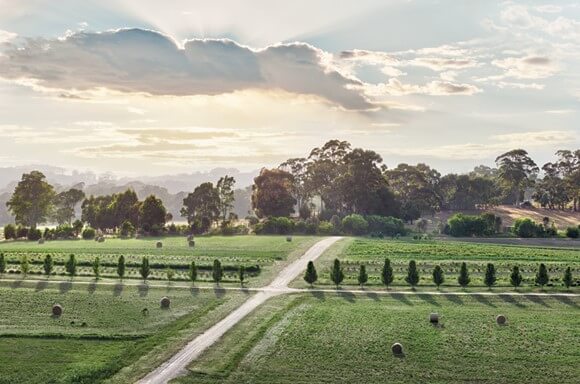 Discover Jurlique
At Jurlique, our purpose is to inspire people to well being through a connection to nature. We craft each Jurlique product to capture the healing power of plants and reconnect you to nature. This connection means your Jurlique skin care ritual does more than simply nourish your skin. It also soothes your soul, and helps you feel balanced.
We care so deeply about the purity of our skin care that we grow and extract many of our ingredients at our organic and biodynamic† Jurlique Farm in the Adelaide Hills, South Australia. We grow our farm ingredients free from artificial fertilizers, pesticides and herbicides. Instead, we protect and nurture our crops using our own farm-made compost, natural farming methods, and biodynamic† preparations. When our ingredients are at their most naturally potent, we gently harvest them by hand, and create our powerful plant extracts on the farm using our exclusive Bio-Intrinsic™ method.
From growing and extracting our own ingredients, to formulating our products, we guarantee the potency and purity of our skin care by controlling every step of the process. This is our seed to skin journey.