ILLAMASQUA
Bold, daring and unapologetic, Illamasqua are a British cruelty-free beauty brand that constantly defy and rebel against the industry norms. Championing self-expression and makeup artistry, their makeup blends innovative textures with high-impact pigments to create unparalleled formulations from their striking highlighters to skin-perfecting primers.
With a completely cruelty-free range, Illamasqua believe in beauty not brutality and have an ever-growing Vegan makeup collection. Loved by makeup artists around the world, Illamasqua continues to be the go-to brand those who love to go against norms and truly make a statement with beauty. Now it's your chance to create professional and glamorous looks with Illamasqua.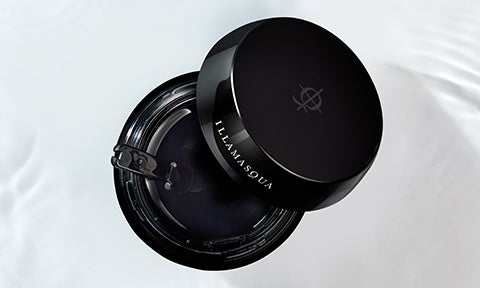 BEST SELLING: VEIL PRIMERS
Enriched with nourishing ingredients such as Vitamin B2 & C, Illamasqua's cult favourite primers achieve a flawless complexion with added skin care benefits.
Not sure where to start?
Try our Hydra Veil Primer: Part hydrator, part primer - Hydra Veil instantly hydrates and smooths skin through a self-levelling, futuristic clear gel.
SHOP NOW